At Eggins Electrical, we understand the importance of providing prompt, professional and reliable service for our clients. With a warehouse situated in Winnellie and fully equipped work vehicles, we carry a wide range of stock for common breakdown components. Our clientele relies on us to respond quickly for all breakdowns and provide an efficient solution to restore their electrical infrastructure.
We currently service:
Schools & government departments
Local councils
Centre management
We are Contractors Accredited Ltd (CAL) accredited and, as we are a small team of professionals, we quickly learn the electrical infrastructure, allowing us to find faults quickly and efficiently. We are continually in the loop, so you won't have to explain the same information to different electricians every time we come onsite.
We are Territory Proud and supporting the local economy is an important aspect of our service. Where possible we buy locally from a wide range of wholesalers. We give preference to Australian manufactured products and ensure all products we sell conform to all relevant Australian standards, keeping your business and workplace safe.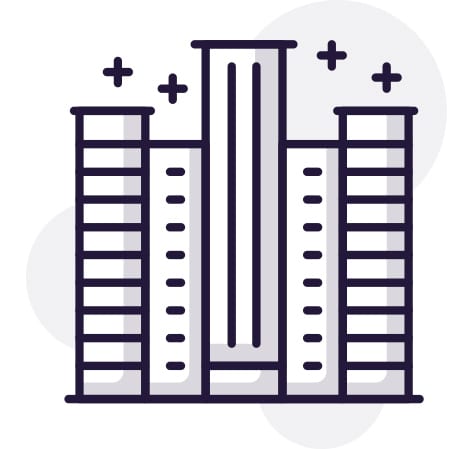 Installations, Upgrades & Fit-outs
Eggins Electrical provides complete shop, office and warehouse fit-outs. We have a history of successfully working with builders and building owners to successfully complete our scope of works on time and budget. From the simple installation of a new power circuit, to office and warehouse fit-outs involving both power and data, you can be sure we will provide a costeffective solution.
We have extensive experience in the following:
Office & warehouse LED lighting upgrades
Building security lighting
Underground power
Switchboard upgrades
Shop, office & warehouse renovations & new fit-outs
Metering alterations
Installation of single & three phase power
Generator automatic transfer switches
Carpark & pathway lighting
Electric park BBQs
Surge protection
Temporary site power
As we are a local team, we understand the harsh environment of the Top End, from the extreme ambient temperatures, rainfall and lightning, we ensure our installations will stand the test of time.
Maintenance & Service Contracts
We have proud history of servicing maintenance contracts, including local councils and a number of schools in the Darwin area. We understand the need for timely and reliable service, that is why our work vehicles are fully stocked with common breakdown components for fast and efficient service.
With the rising energy prices, Eggins Electrical can identify areas of your business where savings could be made by reducing your power consumption.
At Eggins Electrical, we use smart job management software, which provides electronic scheduling of programmed maintenance services. This ensures peace of mind that a scheduled service will not be missed or forgotten.
Scheduled maintenance services include:
Emergency lighting inspection & test
Portable fire equipment inspection & test
Thermal imaging of switchboards & electrical infrastructure
RCD testing
Relamping
Power logging & analysis—single & 3 phase
Compliance test & tag
Lightning & Surge Protection
The Top End of Australia is one of the most lightning prone areas on Earth. As spectacular as the lightning displays may be, they routinely create havoc on electrical systems and cause costly interruption to business. Depending on the level of protection your business requires against lightning and electrical surges, Eggins Electrical can recommend and install a cost-effective solution to greatly reduce the chance of costly damage on your electrical infrastructure and sensitive electronic equipment. Contact Brendan and Luke to discuss your businesses lightning and surge protection needs.
Energy Efficient Lighting Upgrades
The cost of LED lighting technology has dramatically decreased over the years. The advantages are well publicised due to their superior energy efficiency and long lamp life when compared to conventional lighting options and therefore a proven benefit for businesses to consider upgrading their existing lighting infrastructure.
Eggins Electrical has the technical know-how to advise your business in suggested LED light fittings, from reputable brands that can be retrofitted into your workplace to experience the energy-saving benefits of LED.
The development of solar lighting means lighting can now be installed in areas previously thought impossible due to prohibitive costs. With a combination of improvements in LED technology, solar panels and battery efficiency, the light output and service times have dramatically increased.
Solar lighting is now a reliable and dependant lighting solution across a wide range of applications, including general security lighting, remote areas, farms, open spaces, access gates and perimeter security.
Generator Installations & Maintenance
Eggins Electrical has the expertise to install generator sets of all sizes. We have experience in installing the electrical infrastructure for standby generator sets, from manual change-over switches to Automatic Transfer Switches, that on loss of power, will automatically turn the generator on and switch the load to generator power.
If your business requires the peace of mind for an uninterrupted supply of power, give Eggins Electrical a call.
At Eggins Electrical, we pride ourselves on our workmanship and attention to detail. We strive to provide a reliable and timely service, installing quality products we can stand behind, ensuring we are open and transparent in all of our works.
Supporting the local economy is an important aspect of our service. We are Territory Proud, and whenever possible we buy locally from a wide range of wholesalers. This ensures all the products we sell conform to all relevant Australian Standards, keeping you and your family safe.
We are also a member of Master Electricians—a national electrical industry association that supports electrical contractors. Master Electricians provides us with expert industry advice, training and services, that assists us in providing the high level of service that we are known for.
Eggins Electrical is here to save you money on your next power bill. Our energy efficient upgrades extend to lighting, ceiling fans, inverter split system air conditioners and more.
We understand the importance of being on time and pride ourselves on diligence. Should the unexpected occur, we will contact you at the earliest possible moment.
Our services include:
Switchboard upgrades
Surge protection
Changeover switch for portable generators
Internal & External LED lighting upgrades
Ceiling fan installations & repairs
Smoke alarm installations & repairs
Fault finding & preventative maintenance
General electrical maintenance
Renovations & new works
Split air conditioners installations
Phone & data installations & repairs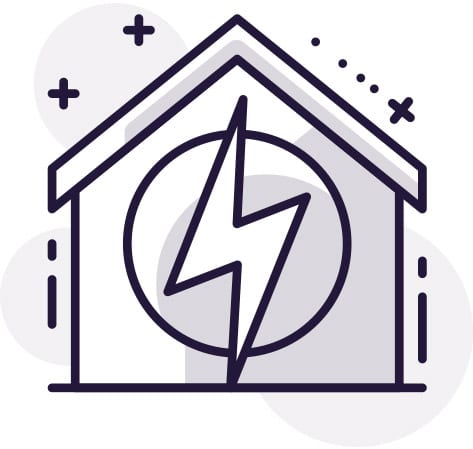 Residual Current Device (RCD) & Safety Switch Protection
Many switchboards in older houses do not have RCD/Safety Switches installed, which is dangerous and potentially life threatening. RCD protection on power and lighting circuits help to keep you, your family and tenants safe, by shutting the power off when a fault is detected in as little as 30 milliseconds up to a maximum of 300 milliseconds. Quick enough to save a life!
For peace of mind, we can conduct an onsite inspection of your switchboard to determine the level of your protection. If additional protection is required or recommended as a result of the inspection, we can provide you with an obligation-free quote.
Ready to Make a the Switch?
When your darwin business depends on an uninterrupted supply of electricity, you can count on our electricians.